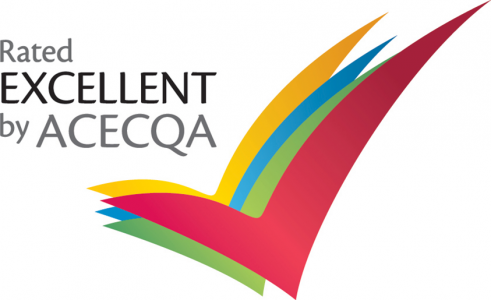 Albert Park Pre-School, established in 1948, is a community sessional Kindergarten located in Melbourne's inner bayside suburb of Albert Park. Just a stone throw from Albert Park Village, the Kindergarten has long been a fixture in the local community and prides itself on promoting wellbeing for all and helping forge friendships between children and families alike.
Our Philosophy revolves around play as a tool for learning and our program development is guided by the Early Years Learning Framework (EYLF). Our teaching practice is inspired by the Reggio Emilia approach.
Our Kindergarten provides a wonderful learning environment for 3 and 4 year olds. Our teachers and educators have wide-ranging experience and a nurturing, positive approach. We have four groups in total - two groups of 3s and two groups of 4s. If you would like to add your child to our wait list, please select the enrolment tab.
Albert Park Pre-School is currently rated EXCELLENT by the Australian Children's Education & Care Authority (ACECQA) under the National Quality Framework and we are very proud to be Australia's first certified carbon neutral early childhood service.

Current Hours of Operation
Monday to Friday 8.30am to 5pm.
3 Year Old Group Session Times
Wallabies: Tues 8.30am - 11am | Frid 8.30am - 11am (Total: 5 hrs per week)
Koalas: Mon 8.30am - 11am | Weds 8.30am - 11am (Total: 5 hrs per week)
4 Year Old Group Session Times
Wombats: Mon 11.30am - 5pm | Wed 11.30am - 5pm | Thur 1pm - 5pm (Total: 15 hours per week)
Kangaroos: Tues 11.30am - 5pm | Thur 8.30am - 12.30pm | Frid 11.30am - 5pm (Total: 15 hours per week)
Our 2020 Term Dates
Term 1: Mon 28 January (teachers start) to Frid 27 March 2020
Term 2: Tues 14 April to Frid 26 June 2020
Term 3: Mon 13 July to Frid 18 September 2020
Term 4: Mon 5 October to Frid 18 December 2020 (teachers only on 18 December 2020)
Our 2020 Fees
3 yr old Groups - $600 per Term
4 yr old Groups - $700 per Term
Would you like to know more about our Kindergarten?
For more information, please refer to our Handbook and our Policies.
Our Annual Reports
Our Annual Report celebrates our achievements together. You can read our Annual Report at the following link:
Useful Links
Australian Children's Education and Care Quality Authority